From 15-17 January 2003 Tilburg University hosted the Fifth International Workshop on Computational Semantics (IWCS-5). The aim of the workshop was to bring together researchers interested in any aspect of the computation of meaning in natural language.
Topics
Topics of interest for the workshop were computational aspects of formal semantic theories and theoretical issues in building natural language understanding systems. Papers were invited in areas which included, but were not limited to, the following:
construction and use of natural language semantic representations
knowledge representation and reasoning in meaning computation
learning lexical semantics from corpora
meaning representation in multimodal interaction
the semantic web, ontologies and natural language semantics
meaning in multimedia objects
the computational semantics-pragmatics interface
modelling and using context for semantic interpretation
computational semantics of speech acts
logic and use of underspecified representations of meaning
monotonicity and shallow reasoning in interpretation
dynamic interpretation in text, speech and dialogue
inductive logic programming and computational semantics
semantic aspects of language generation
shallow processing and formal semantics
Invited speakers
Pat Hayes
Adam Kilgarriff
Michiel van Lambalgen
Matthew Stone
Program committee
Patrick Blackburn
Jerry Hobbs
Steve Pulman
Johan Bos
Daniel Kayser
James Pustejovsky
Harry Bunt (chair)
Paul Mc Kevitt
Allan Ramsay
Nicoletta Calzolari
Adam Kilgarriff
Laurent Romary
Robin Cooper
Emiel Krahmer
Patrick Saint Dizier
Kees van Deemter
Alex Lascarides
Mark Steedman
Jan van Eijck
Reinhard Muskens
Enric Vallduvi
Frank van Harmelen
Martha Palmer
Bonnie Webber
Pat Hayes
Manfred Pinkal
Organizing committee
Harry Bunt
Yann Girard
Emiel Krahmer
Roser Morante
Reinhard Muskens
Ielka van der Sluis
Elias Thijsse
Proceedings
Accepted papers were published in the proceedings, which were available at the time of the conference. We also aim at publishing a selection of the accepted papers in book form.
A selection of papers from IWCS-2 has been published as Computing Meaning, Vol. 1, Harry Bunt and Reinhard Muskens, editors, Kluwer 1999, while papers from IWCS-3 have been published as Computing Meaning, Vol. 2, Harry Bunt, Reinhard Muskens and Elias Thijsse, editors, Kluwer 2001.
Important dates
| | |
| --- | --- |
| 1 Oct 2002 | Submission of full papers |
| 1 Nov 2002 | Notification of acceptance |
| 1 Nov 2002 | Submission of poster abstracts |
| 1 Dec 2002 | Final papers due |
| 15 Nov 2002 | Notification of poster acceptance |
| 15 Dec 2002 | Deadline for early registration |
| 15-17 Jan 2003 | Workshop |
Venue
IWCS-5 was held in Room YZ 1, Building Y ('Montesquieu Building') of Tilburg University. See the Campus Map.


Special Event
On Tuesday January 14, the day before the start of IWCS-5, the first meeting took place of the SIGSEM Working Group on Multimodal Meaning Representation. All IWCS-5 participants were invited to attend this meeting. More information about the meeting is available on the SIGSEM wg website.
Contact information
Anne Adriaensen
Department of Linguistics, Tilburg University
PO Box 90153
5000 LE Tilburg, The Netherlands
Fax: +31-13-4663110
Phone: +31-13-4663060




IWCS-5 is sponsored by Kluwer Academic Publishers, the Royal Netherlands Academy of Arts and Sciences (KNAW), and Gianotten Bookshop.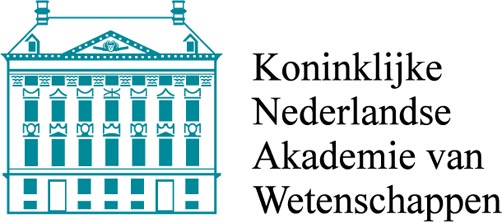 IWCS is endorsed by SIGSEM, the ACL Special Interest Group in Computational Semantics and by SIGLEX, the ACL Special Interest Group on the Lexicon.